POLY - CALISTO 5200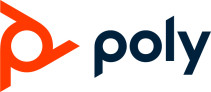 Description
POLY - CALISTO 5200
PORTABLE PERSONAL SPEAKERPHONE WITH 360? AUDIO AND USB AND 3.5 MM CONNECTIVITY
Take calls from a PC, smartphone or tablet
Enjoy rich, clear sound with 360? audio
Use simple, intuitive one-touch controls
Keep communication smooth with customized settings
PLUG INTO BETTER CALLS
Say hello to professional-grade calls at home, remotely or in the office. The Polycom Calisto 5200 portable, personal speakerphone delivers higher-quality audio than your phone or computer can—thanks to a 360? microphone. And you can take your pick of connectivity options to work on most PC/Mac, tablet and mobile devices: USB-A, USB-C and 3.5 mm.
Today, calls take place on many devices—PCs, tablets and mobile phones. With ports for both 3.5 mm and USB-A or USB-C, Calisto 5200 personal speakerphone enables you to connect to any device quickly and reliably. You can even merge calls between devices to stay truly connected to colleagues and customers.
BUILT FOR COMPATIBILITY
All Poly USB headsets and personal speakerphones are compatible with the most popular voice platforms – we just work. Poly solutions provide excellent audio quality for both you and those on the other end of the call – no matter your platform of choice.

Specification
Type
Type
Audio , Smart Working
Connection
Connection
Bluetooth , USB