POLY - CS540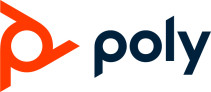 Description
POLY - CS540
Wireless DECT Headset System - Plantronics

Plantronics legendary CS family is setting a new wireless standard for desk phone communication with the CS500™ Series. The system features the lightest DECT™ headset on the market, a streamlined design and improved performance all with the same reliability for hands-free productivity that has made the CS family a best-seller for nearly a decade.

DECT SECURITY CERTIFIED
Advanced Dect wireless security. Using the latest standards in DECT wireless security, CS500 series headsets keep conversations safe and secure. With eight discreet security measures, including a 64-bit encryption, confidential information remains private.

Specification
Type
Type
Mono , Noise Canceling , Headset , Convertible , Audio
Connection
Connection
Dect